UAV and Remote Sensing Services
Roy Northern owns and operates a fixed wing Unmanned Aerial Vehicle (UAV), commonly known as a 'drone'. The UAV system is an unmanned aircraft; a small robotic plane with sensors on-board to collect high-resolution remote sensing data with minimum effort that provides invaluable, real-time data for various applications such as land surveying, agriculture, oil and gas, mining, security, forestry, chemical, and field conditions.
Satellite imagery on the other hand provides similar applications but for wider areas with less resolution (30cm to 10m). Natural color, infra-red vision, multi-spectral for analysis can all be customized to meet client's environmental, land, archaeology analysis or image-mapping task needs.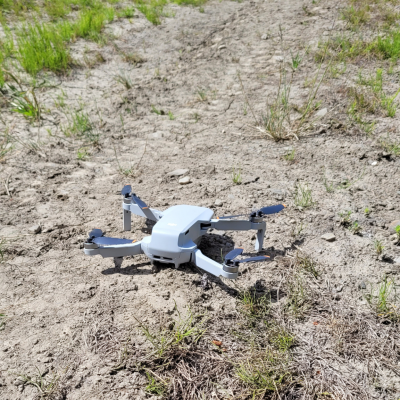 High-resolution digital terrain models for volume audits and cut/fills estimations
resource reconciliation of stock-piles, tailings facilities, and dumps
Subsidence monitoring
Aerial photography at project/prospect scale
High resolution digital elevation models at project scale and for integration into 3D GIS models
Multi spectral satellite imagery for mineral mapping and analysis
Recording of ground disturbance and rehabilitation
Pipeline right of way design and assessment survey
Environmental Monitoring and Change Detection
Environmental Liability Assessments
Environmental Impact Assessments
Facility security and Risk Management
Disaster response and drills
Flare monitoring & inspections
Crop count
Crop Status
Plant height
Tiling/drainage evaluation
Planting evaluation and replanting requirements
Pathogen introduction and track (weed levels)
Topographic survey
Topography Data and Landforms
Rivers/floodplains – catchment mapping
Coastline morphology and characteristics
Geohazard mapping
Geomorphological interpretations
Topography (leading to digital terrain models)
Identification of sites of cultural significance
Recording of archaeological sites
Recording of heritage sites
Monitoring railroad ties
Road damage assessment
Power line and transformer monitoring
Municipal water supply monitoring
Surface extraction for hydrologic modeling
Pipeline oil leak detection
Evaluation of urban land use
Forest classification / Inventory
Tree height monitoring
Forest fire mitigation and assessment
Plant disease detection
Assessment of tree stocking density
Stand variability
Digital Elevation Model Generation
Tree stocking evaluation and monitoring regeneration
Forest health and stress monitoring